Brightrock Games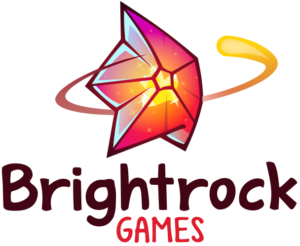 Brightrock Games is an independent video game studio based in Brighton, UK, with a core team of ten people from all around the world. We're gamers first and foremost, and we're making games for people just like us. Our goal is to create genre-twisting simulation games, and if we can do it with a quirkily British sense of humour, then all the better!
Our first release, War for the Overworld, is a highly-praised dungeon management game which launched in 2015 for PC. It was a runaway success on Kickstarter, and continues to grow and attract new players. We're also now hard at work on our next title: watch this space!
Acid Nerve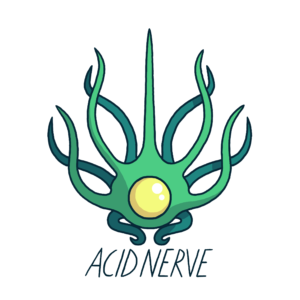 Acid Nerve's next game is a new IP in the action/adventure genre, which follows on in the trajectory set by our debut game, Titan Souls. We will build upon the strengths we developed in 1 on 1 combat design and atmospheric world-building, while expanding the scope, adhering to modern production values and introducing engaging characters and story. This is presented in an all-new art-style and tone, taking inspiration from a wider variety of sources, which we look forward to showcasing further into development.
Draw and Code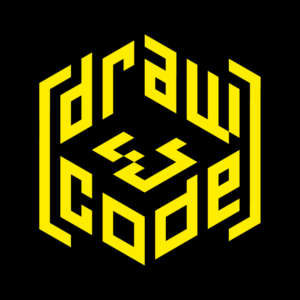 SwapBots bridges the gap between physical and digital play by using an ordinary smartphone or tablet to bring the accompanying toys to life using augmented reality. This application of accessible yet sophisticated mobile augmented reality allows the creation of a video game world around the toy and shifts many of the game's interactions away from the screen and into the real world. The turn-based battle is simple to play yet difficult to master with thousands of gameplay variations thanks to the customisable toys. Swapping a piece of the toy affects the on-screen gameplay making for a whole new way to engage with a video game.
Mode 7 Games

Frozen Synapse 2 is the sequel to the award-winning turn-based tactical game. Command your squads in a vast procedurally generated city: enter any building, perform any mission, execute any strategy. Interact with AI factions and forge your own power balance in this unique single player and multiplayer experience. Frozen Synapse 2 features a vast procedurally generated city. Enter any building, engage any target anywhere on the map…you define your own strategy. The city is a living system, with many AI-controlled factions vying for control. Each faction has its own personality and behaviour; each responds differently to your actions.
Mad Fellows Games (S2 Entertainment Limited)


Part 'rail-shooter' and part music game; Aaero is a unique and exhilarating experience. Big name artists like Katy B, Flux Pavilion and Noisia provide the beats as you speed through striking, stylised environments, following trails, navigating obstacles and battling huge boss creatures. Aaero is created by independent micro-studio 'Mad Fellows' and is coming to Xbox One, PS4 and PC/Steam.
Fireblade Software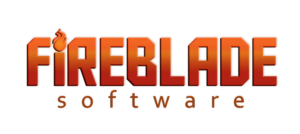 Abandon Ship is a PC game where you take command of a ship and her crew, exploring a diverse, procedurally generated world, engaging in tactical combat. It focuses on "Age of Sail" ships in a Fantasy setting, framed in an Art Style inspired by classic Naval Oil Paintings. Life on the seas is surviving on the edge; battles are hard fought, death is permanent and the world reacts to your actions. But you are the Captain; Ship destruction isn't the end of your story. As long as the Captain is alive, there is always a way back to the top.
Twisted Tree Games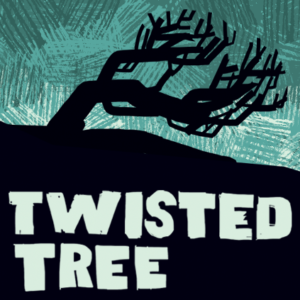 Forest of Sleep is a procedurally generated graphical storytelling game, inspired by Eastern European folktales. The game is beautifully hand-illustrated and animated, with a specially commissioned soundtrack of regional folk music. Forest of Sleep will combine centuries-old ideas of folk tale plot, structure and character with frameworks for procedurally generating stories — each play through you make decisions that the game plays with to build your individual story. This playful collaboration is driven by an ambitious system that works with the player to produce stories and situations that follow similar patterns – as in folktales – but satisfyingly different and surprising each time.
Beatnik Games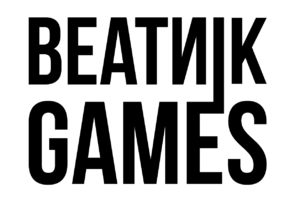 PLAIN SIGHT ARENA is the long awaited sequel to the indie hit Plain Sight. A multiplayer battle game where robots chase, slash and dash at each other on arenas in space. Players free-run, wall-run and double jump in low-gravity levels to engage in epic sword duels and lighting-fast killing sprees. Perk and customisation systems guarantees every player gets to play the game their way. The gravity is akin to Mario Galaxy, where leaping over planets and slingshotting round buildings is possible. The combat system is a locking on, chasing and attacking, with well timed blocking, countering and parrying. Keep moving, staying still just makes you more of a target!
Kinesthetic Games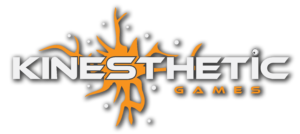 Personal Development and Entertainment have traditionally been mutually exclusive concepts but we at Kinesthetic Games believe it doesn't have to be that way. We've set out to prove this with our innovative concept for a virtual reality martial arts simulator that literally turns you into the next Bruce Lee, entertaining and developing you in equal measure. It's an ambitious goal, that's been made that much more attainable for us with the UK Games Fund committee's vote of confidence, which we are absolutely delighted and honoured to have received
Auroch Digital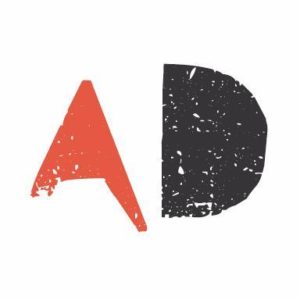 Jack the Ripper: Shadow Over Whitechapel is a playable documentary from the team behind the Game The News Initiative – acclaimed developer Auroch Digital – responsible for such groundbreaking titles as Endgame: Syria and NarcoGuerra. The experience transports the player to 1888, where London is plagued by massive inequality, rapid social change, and stalked by the world's most infamous serial killer. It combines facts and documents from the real world murders, with immersive storytelling told through the lens of bleeding edge virtual reality, challenging players to see past the myths and confront the cold hard realities of 19th Century Britain.
Rhizome Games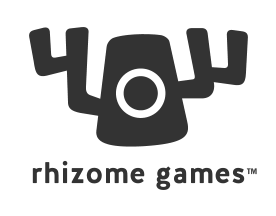 Junk Wars is a 3D multiplayer arena combat game for the PC that will challenge your bot building, strategy and driving skills. Inspired by robot combat shows such as Robot Wars and building games that use physics in fun ways such as Besiege and Scrap Mechanic, Junk Wars incorporates the discovery of everyday items that you can use to build remote controlled bots you can play with, refine and enter into online, multiplayer arena competitions. The UK Games Fund enables us to build a fully playable prototype of the game, displaying core gameplay, art style and multiplayer capability. This prototype will then be used to help raise the remaining funds needed to complete the game with a crowdfunding campaign and/or potential partnership deals.
"
Odd Tales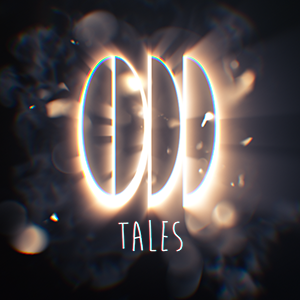 The Last Night is a 2.5D cinematic adventure game, forging ahead on the path established by the greats such as Another World, Flashback and the Oddworld series. Set in a rich, post-cyberpunk world, we are updating the vision seen in "Blade Runner" or "Ghost in the Shell". With an emphasis on an immersive narrative spanning on seven nights, and an evolving, semi-open city to explore with 4 totally different districts, The Last Night is a bold experiment in an accessible yet deep new style. The Last Night also features interactive, animated dialogue, a new standard for 2D and pixel art, and a reactive soundscape.
Silo Games


Boom Boom Barbarian is Guitar Hero meets Tower Defence. The player must protect a castle from a horde of invaders to an epic, adrenaline-fueled soundtrack that they create while playing the game. Each enemy taken out adds a new layer to the music, as the player takes down enemies in unbroken combos the intensity of the music increases to reflect the energy of the battle. The faster the beat, the bigger the rewards!
Damp Gnat

Gold Top is a black comedy adventure told through info-graphics in the form of a casual tactile toy and addictive idle game on mobile. Grow from rags to riches as an Amish milkman to solve his perplexing dysfunctional family puzzle. Damp Gnat's current focus is on developing games with a strong emphasis on narrative and design to tickle the brain and challenge expectations.
Smac Games

Tokyo 42 is the lovechild of Syndicate and Grand Theft Auto 1. Set in a future Tokyo, the game will see you become an assassin and uncover a dark conspiracy that will affect everyone. With open-world single player and competitive multiplayer, you will buy and use a host of weapons and tools to approach the challenges of this beautiful isometric world. Also there are cats.
Talony Games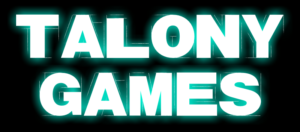 Robot Earth Defence is an earth shattering, building busting, twin stick shooter for iOS and Android. Take control of a whole host of loveable, gun totting characters, and fight back against the Alien menace!
Penny Black Studios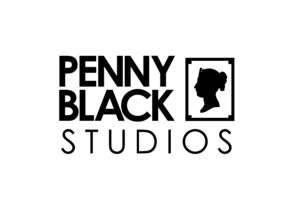 Penny Black Studios is an East Midlands-based game developer/publisher that focuses on VR content.
How We Soar is a VR flight experience that gives you the chance to take up the reins of a beautiful, giant Phoenix and explore an enchanting papercraft world. Via the simple act of flight, you interact with your surroundings, reforming twisted shapes into recognisable environments, uncover secrets and restore colour to the world – painting by flight!
Travelling back and forth between works of fiction and personal journals written by the mysterious Author, the player must piece together the story of his life and struggles contained within.
Skoogmusic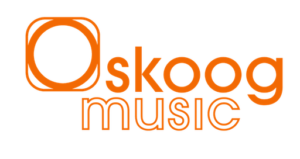 School of Skoog is a learning game that explores music via adventure and puzzle game formats using the hands-on Skoog interface. Skoog is a tactile music interface accessible to those with physical or learning disabilities. The learning content (musical concepts) will be integrated into the puzzle & performance gameplay. Initially users will learn about their Skoog and will advance to explore tonality, rhythm, improvisation, composition and performance. Skoog is the only tactile musical interface created specifically for children – heralded as a world first in education, making School of Skoog an innovative product extension in our existing target market.
Me, We Studios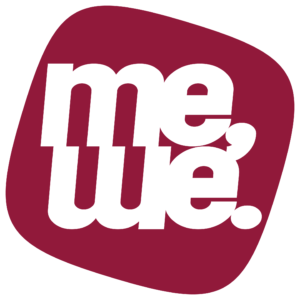 "Historical Hotshots" is a twin stick shooter employing roguelike elements, with a unique word mechanic and fresh theme inspired by famous authors, artists and great thinkers.
The action is presented as a child's interpretation of a bedtime story that's being improvised by a grandparent. Through the course of the game the player can influence the items they collect and characters they encounter by interrupting the story and swapping out key words that form the basis for the things they find.
Inlifesize

HUMAIN, the easy way to create, customise and animate realistic characters.
Use our online interface to create and customise your own set of unique 3D characters. Upload your own geometry or begin with our wide selection of protagonists. No need to rig or skin weights again with access to simple, flexible and powerful automatic solutions. Retarget high-quality animations to your characters. Download believable characters directly into your game engine or 3D animation package in minutes. Use our curated marketplace to accessorise your character or make additional revenue by uploading your own art assets.
Rekim

Rekim's latest game is, quite frankly, the least realistic pool simulation ever made. For this is a ridiculous cartoon world of walking, talking (well, sometimes screaming) pool balls, that gets weirder and weirder the deeper you go. Take direct charge of the crazed cue ball with twin stick arcade controls and play pool as you never have before! It's laugh-out-loud fun to play with friends and the UK Game Fund's support will allow us to explore adding network multiplayer, so you'll be able to play with anyone, whether they are in your living room or not!
Broken Fence Games


A Light In Chorus is a first person adventure game about exploring a submerged future Earth through the contents of a crash-landed time capsule, loosely inspired by the Voyager Golden Record.
With an art style entirely made of particles, players progress by morphing, sucking and swishing the objects around them, transforming the mysterious remains of Earth into a vibrant, musical landscape.