UK Games Fund
UKGF is run by UK Games Talent and Finance Community Interest Company. UKGTF is a non-profit organisation with the remit to support the UK's early stage games development and digital interactive business and creative ecosystem in terms of both companies and individuals.
Find out more
WHAT IS UKGF?
UKGF is run by UK Games Talent and Finance CIC. UKGTF is a community interest company that has been established to help develop the UK games development sector, particularly at the early stage. We are not for profit and do not have share capital. Since 2015 we've helped to bring together a community of close to 8,000 UK games developers, supporting them to grow their talent and creativity with funding from the UK Government.
Our aim is to boost the UK's games business and talent ecosystem. We want our funding to create jobs, promote diverse new teams, enhance skills and increase the amount of new games IPs in the UK. In short, we're working to support the UK's early-stage games development community.
The UK Games Fund first granted assistance to Coatsink in 2016, since then we have tripled our revenue from £1,750,000 to £5,000,000 and doubled our staff from 33 to 62.

Tom Beardsmore
We have applied for and received funding for various sources over the years and the UK Games Fund has by far the least stressful application and reporting process of all of them.

Tomas Rawlings
Original IP development is both difficult and high risk, the UKGF is invaluable in helping UK game studios compete globally.

Frank Arnot
I can't state strongly enough how critical the UK Games Fund has been to our business. We would simply not have the capacity to take on the risk of developing new technology without it.

Kirsty Rigden
This was a superb opportunity for Roll7 and really allowed us to focus on one project and not have to scrap around for 'gun for hire' work to help fund our prototype. This money helped get our deal over the line and secure the company financially for the next two years.

Tom Hegarty
The Prototype Fund
We've run regular rounds of prototype funding since 2015, each offering support of up to £30,000 in grant support. Projects have varied in size, platform and targeted markets. Some have gone on to be self-published, others have secured further investment for continued development from publishers and investors.
Our initial offering included direct grant funding of up to £30,000, but our learning over the course of the prototype fund has resulted in the evolution of our support.
We want our funded community to be sustainable and ambitious in their business activities. Whilst we support creative projects, one of our main goals in providing grant funding is to help support businesses that have the potential to grow and flourish as successful UK-based entities.
Content Fund
DCMS has announced an additional £5 million for the UK Games Fund as part of the Creative Industries Sector Vision – a joint plan between Government and industry to drive growth, build talent and develop skills across the creative sectors.
This new funding will offer £50,000 – £150,000 commercial games-for-entertainment content grants.
Stats we're proud of
Since our launch in 2015, we've supported hundreds of projects with our funding and ancillary support. We've established a sizeable engaged and interactive community. We work with well-respected industry experts in our work. We're proud of the work we've done to date.
Raised for indie games programmes
Applications received to date

Are you the Games Talent of Tomorrow?
Tranzfuser was established in 2016 to provide an annual shot of top talent into the UK development ecosystem with a particular focus on creative team leaders of the future. It looks to supply a pipeline to enterprise and/or employment recognition for new UK games graduates, taking teams from concept and prototyping through to publishing.
It is the first time a UK-wide talent programme has been linked directly to a prototype fund (UK Games Fund) allowing new teams to benefit from grants and interaction with a host of other early stage games development companies.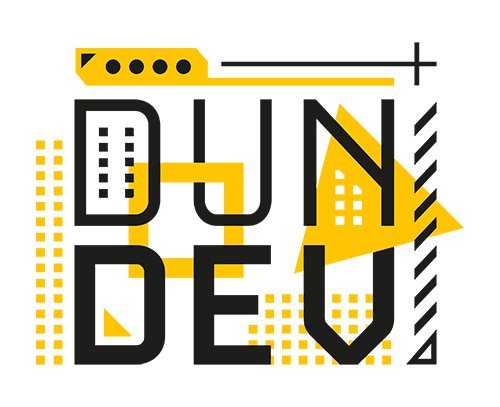 DunDev
Passionate teams of talented game developers that come from Tranzfuser will be invited to come together in the city of Dundee (the UK's first UNESCO City of Design) in a hot-housing environment to work intensely on their own-IP video games.
Now in it's second year of running, DunDev 2024 will begin in January.
Our community
Our diverse funded community has granted us access to document their studios and development work.