At Mind Feast our mission is to create experiences that nourish minds and hearts. Our games aim to help people feel connected socially and emotionally – something that is needed in the world now more than ever. Right now we're working on our hospital themed game, Co OPERATION: MultiTurn while building a community of players at the same time.
Co OPERATION: MultiTurn is a comedic 1-8 player tactical-puzzle game all about togetherness for PC and consoles. You are volunteers… in a hospital. Plan your turns and tactics together. Using teamwork, solve the puzzle of how to heal patients before they run out of health. Try not to give them the wrong medicine or… throw them out the window. Make your own levels and mods too! (If you want).
Similar to the Jackbox series of games, Co OPERATION is a dual screen game and you control it via your phone or any 2nd device. Additionally, it's more than just a single game. It's built on top of our custom framework which we call MultiTurn. Players can utilise our systems to customise art and gameplay code, share the mods they make with the community and play them online. Our games are creative platforms.
We've been lucky to receive the support from a range of UK funding bodies who aim to help grow the UK games industry and wider UK economy, including:
UK Games Fund
Cultivator/Screen Cornwall
Innovate
Creative UK
With this funding we've been able to ramp-up development, enter closed-testing with our pre-alpha build and grow our subscriber list of play-testers to 3,000. We're now accelerating our community building to place us in a strong position for a future release while we continue to add innovative features which will delight players and streamers.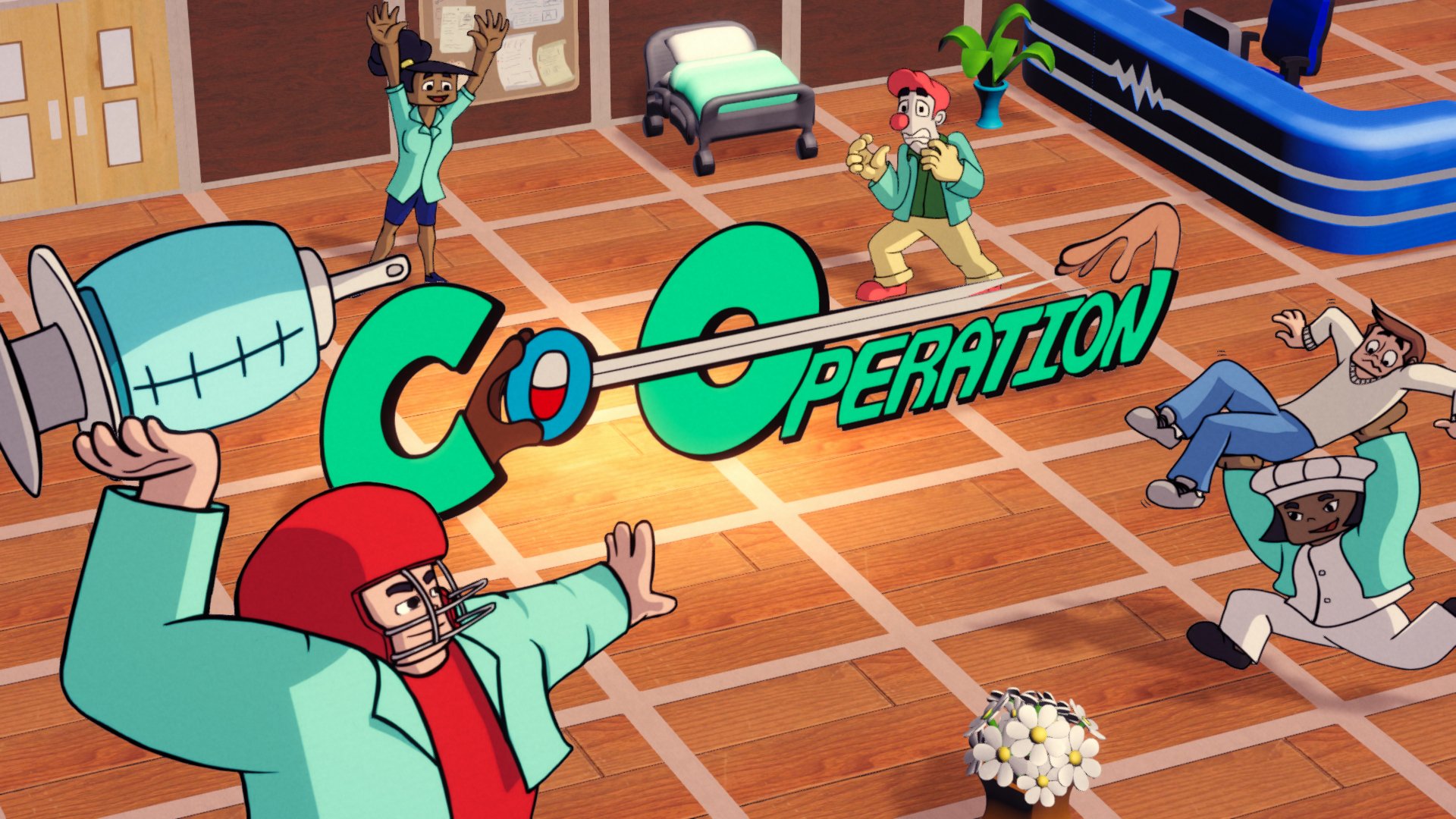 Check out the Game Trailer