Planet Pollinate is an innovative multiplayer virtual reality team-building game.
In Planet Pollinate Level 2 a team of three people have to work collaboratively to build the fantastic contraption known as the 'Pollinator' and then drive, navigate and find target areas to shoot. As a team, users need to create new paths to drive across to shoot at the targets and solve problems along the way.
Level 2 takes place in an arctic-like environment with a strong ecological focus, users will assist in keeping the glaciers frozen and removing plastic from the oceans to help the arctic creatures. The aim of the game is to motivate people to work together, developing their communication, team working, and leadership skills. At the end of the game, participants can find out how they performed both as a team and individually with cutting edge AI generated feedback.
This experience will gamify the learning experience, giving users tangible feedback on their performance.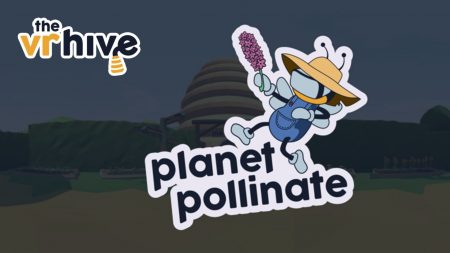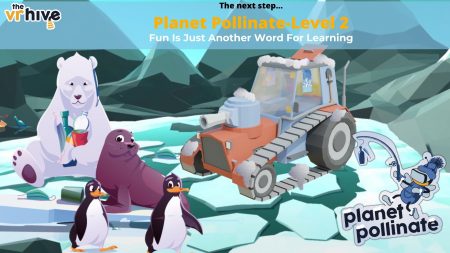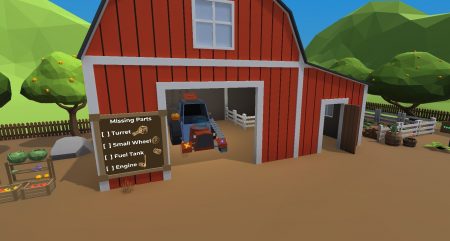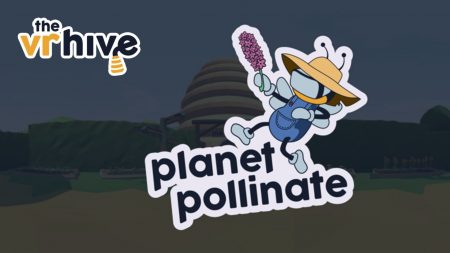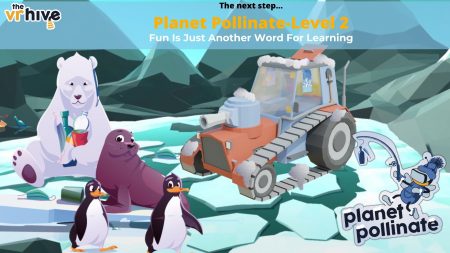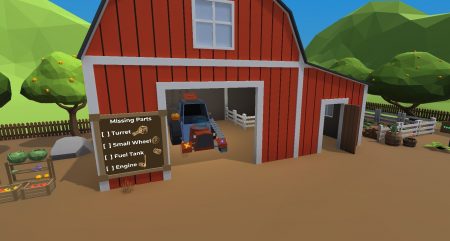 Check out the Game Trailer