OFF GRID is a 3rd person stealth hacking game where data is your most powerful weapon. OFF GRID forgoes combat for hacking tools and ingenuity, and is completely moddable.
Gameplay utilises unique mechanics that allow you to manipulate the world and people around you with the data they unwittingly leave behind. It's a stealth game where the player can truly hack and manipulate objects in the environment.
The seemingly normal OFF GRID world is a dystopia governed by an overreaching state, always seeking to know more about the daily movements, thoughts, and search history of the general public. You play a technophobe single dad, Joe, who is oblivious to the prying and spying, corporate-sponsored government.
It is within this surveillance state that you must figure out how to game the system undetected. Your motivation is simple: your tech-savvy daughter, Jen, has been forcibly taken from home by government agents. What happens next is up to you.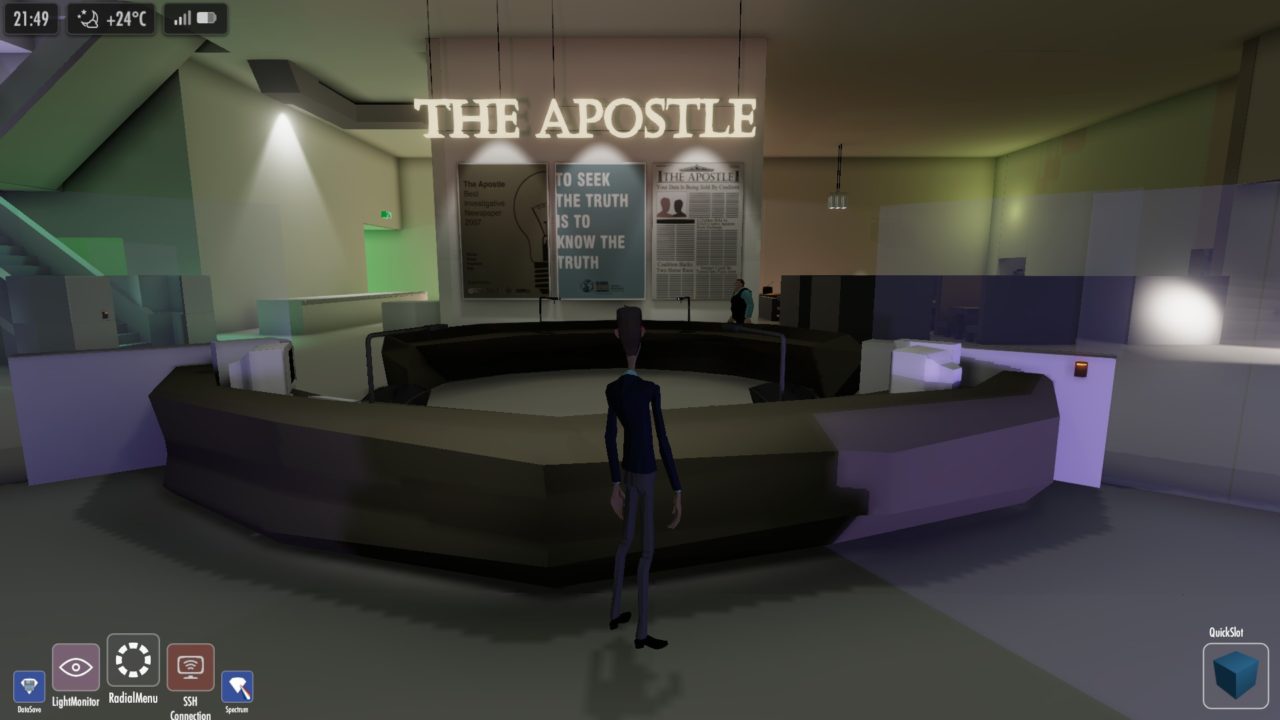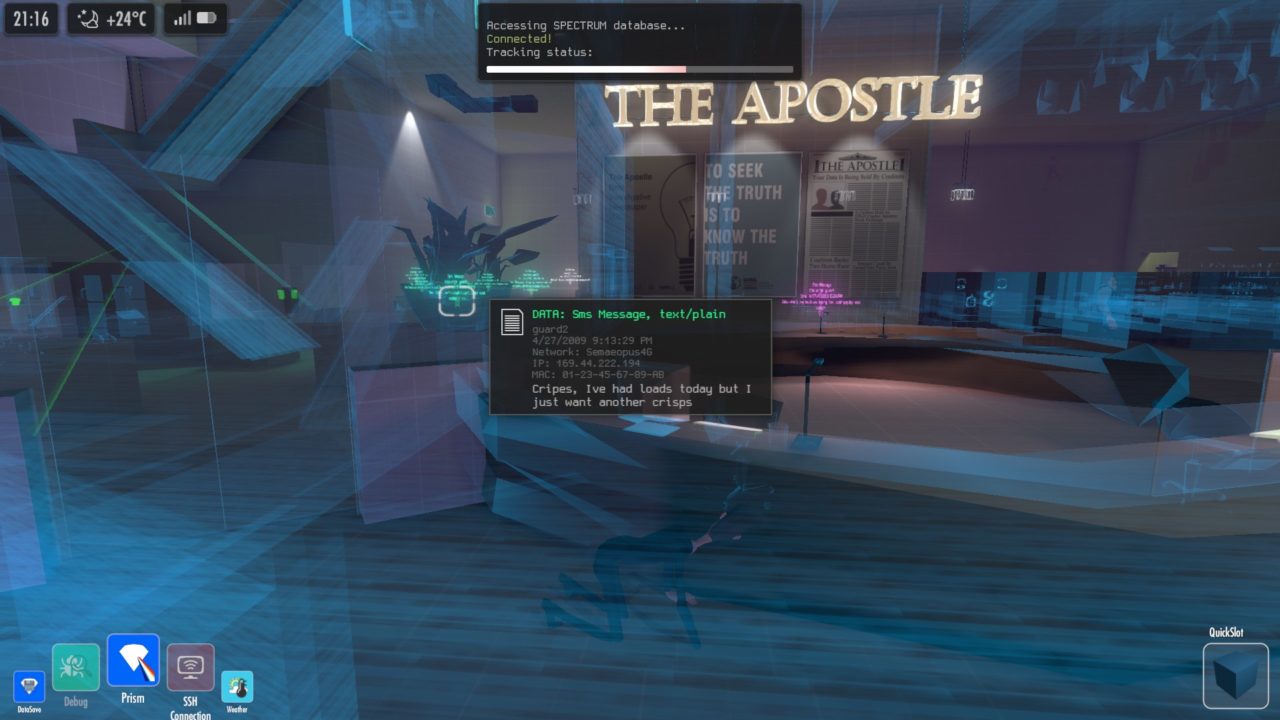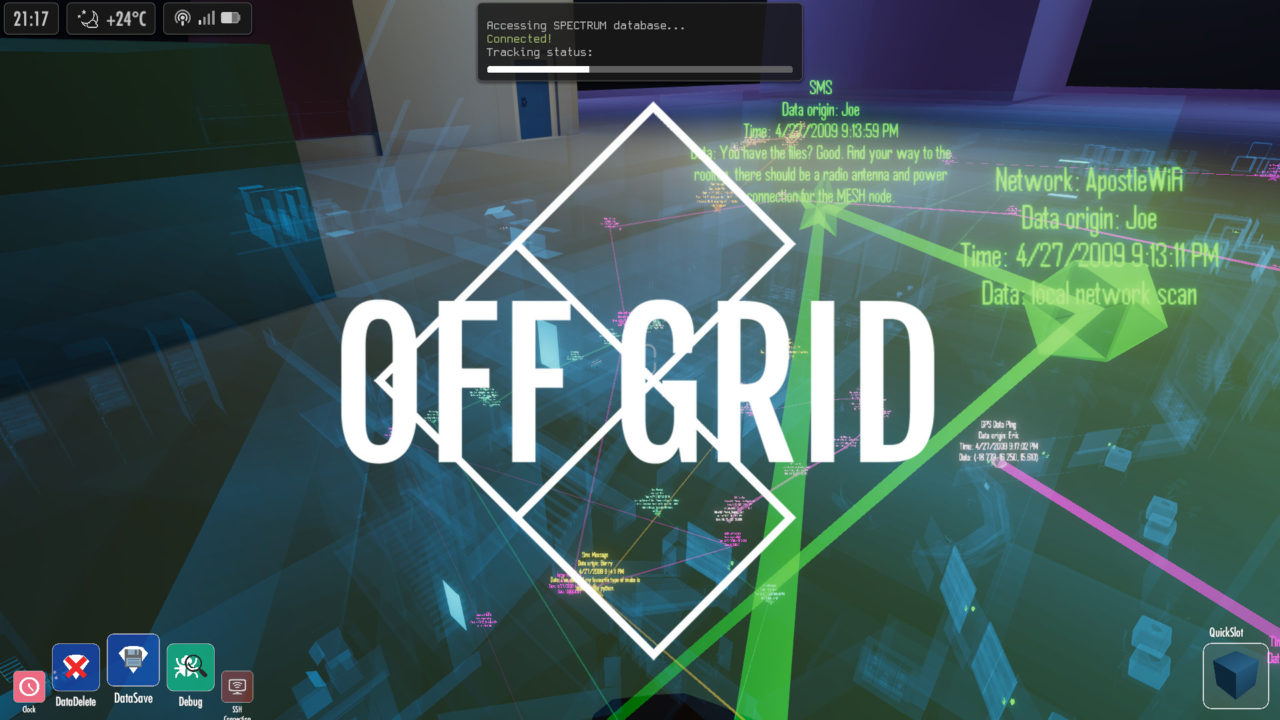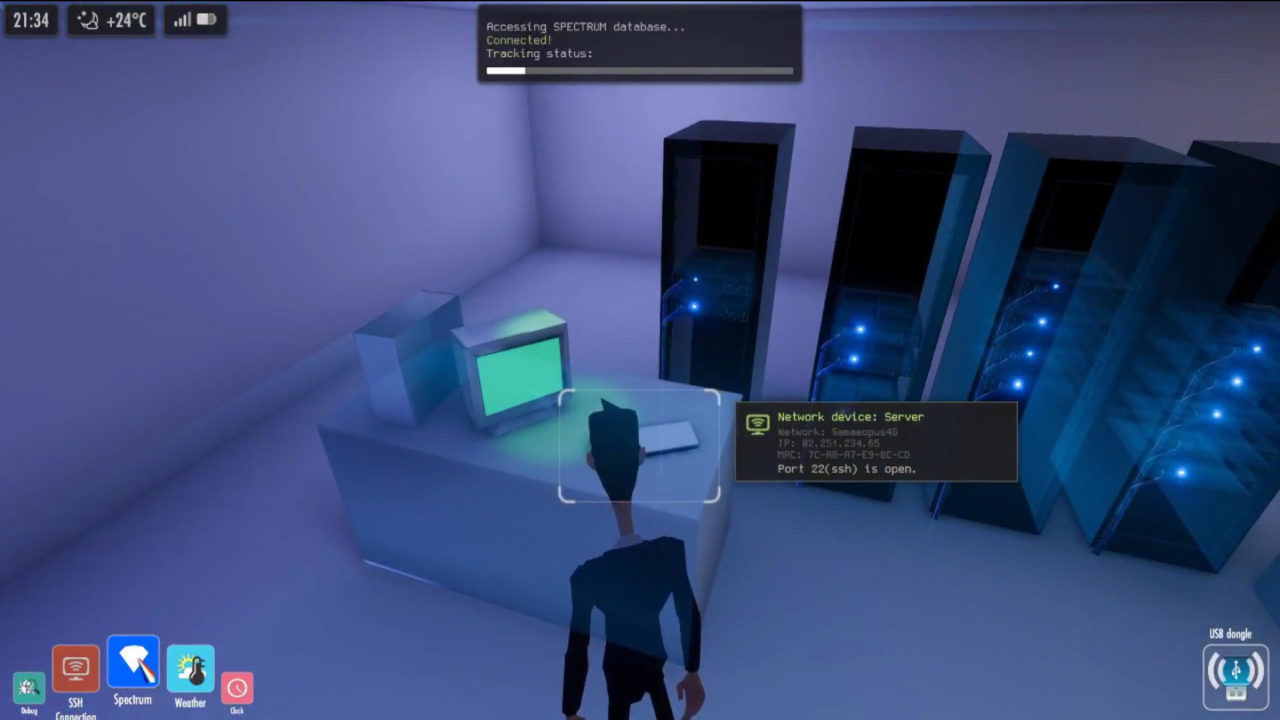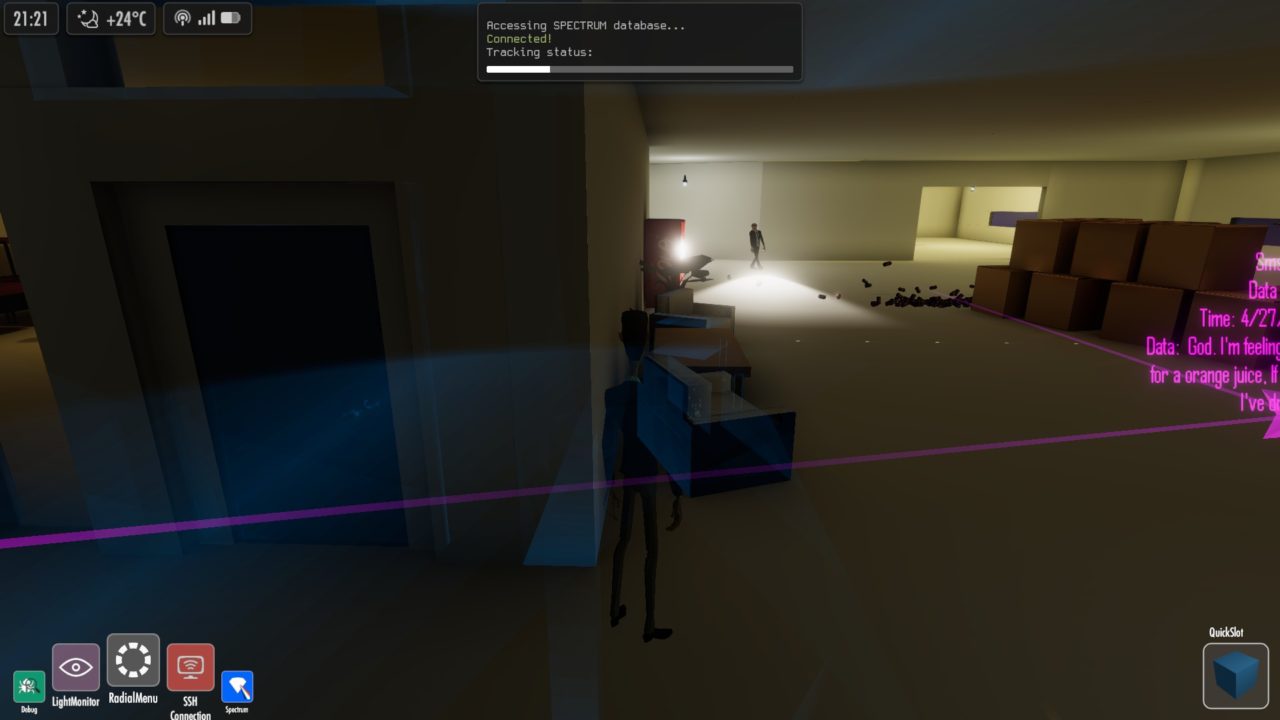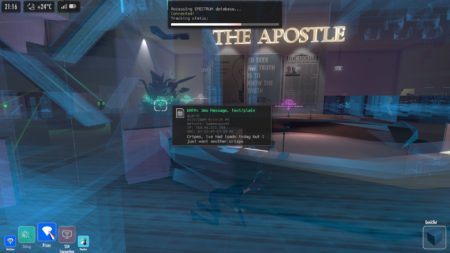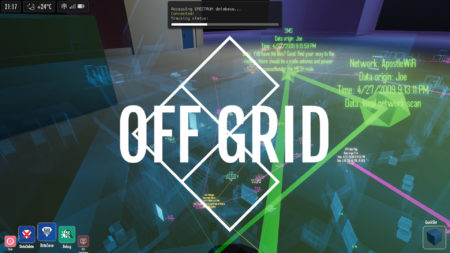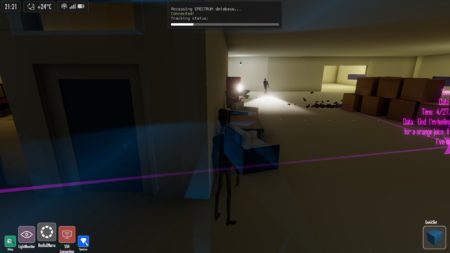 Check out the Game Trailer
UKGF Smart Studio Award, UK Games Fund, 2018
Indicator Award, Sweden Games Conference, 2018
CE50: One of the top 50 creative companies in England, Creative England, 2018
EGX 2017: One of the ten best games on the show floor, Eurogamer Staff Picks, 2017
Official Selection, Leftfield Collection at EGX, 2017
Game of Show, Bonus Stage, 2017