Funded project wins Best Game BAFTA
Last month the UK Games Fund celebrated it's 5th birthday, an important milestone being marked by the continued flow of success stories from the funded community of game development studios based right across the UK.
Round 4 company Denki Games, based in Dundee, was this week announced as winner of the Best Game award at the BAFTA Scotland ceremony for their UKGF supported project, Autonauts.
Autonauts challenges players to colonise fertile alien worlds for the benefit of humanity with an array of robot helpers at their disposal. Utilising a visual programming language inspired by Scratch, players can playfully program their helpers to perform basic tasks like chopping down trees to more complicated duties like baking pies, fishing, marshalling other robots and more!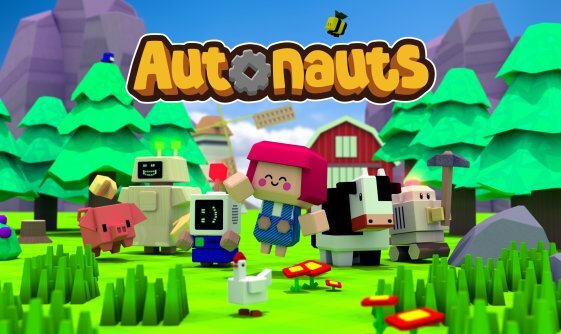 Autonauts launched last year in partnership with publisher Curve Digital.
Denki tweeted:
"The support @ukgamesfund provided to #Autonauts made a big difference at a crucial time in the game's development. The public support by @ukgamesfund gave confidence to potential publishers who might not otherwise have considered investing in the game."
Kirsty Gibson, Head of Community at UK Games Fund, said:
"It's fantastic to see our portfolio of funded projects be deservedly recognised by such highly esteemed organisations like BAFTA Scotland. Gary and Aaron from Denki are rightly lauded within the game's community for their passion and dedication to their work. Congratulations to all involved on this prestigious accolade!"
Fellow Round 4 funded project, Dead End Job from Edinburgh-based Ant Workshop, was also nominated for the Best Game award.