Ant Workshop said it will use the money to focus on developing its own intellectual properties in the future.
Based in Edinburgh, Ant Workshop has secured funding to enable the development of new titles, including one it hopes to bring to market next year.
Its' game Dungeon Golf was selected for UK Games Fund support in 2020.
Tony Gowland from Ant Workshop said:
"The idea for Dungeon Golf stemmed from a family holiday and watching my six-year-old daughter playing mini-golf with my mum. It struck me that a game like that is a great leveller in that everyone understands the basic concept and regardless of age or ability you can all have fun playing together.

"The UK Games Fund's support during the early stages of Dungeon Golf was extremely useful in enabling us to take that initial idea and create a playable prototype."
Ant Workshop have been an active member of the UK Games Fund community, having been nominated in the Deal of the Year category at the inaugural UK Games Fund Awards as well as being active and engaged with the annual Tranzfuser competition.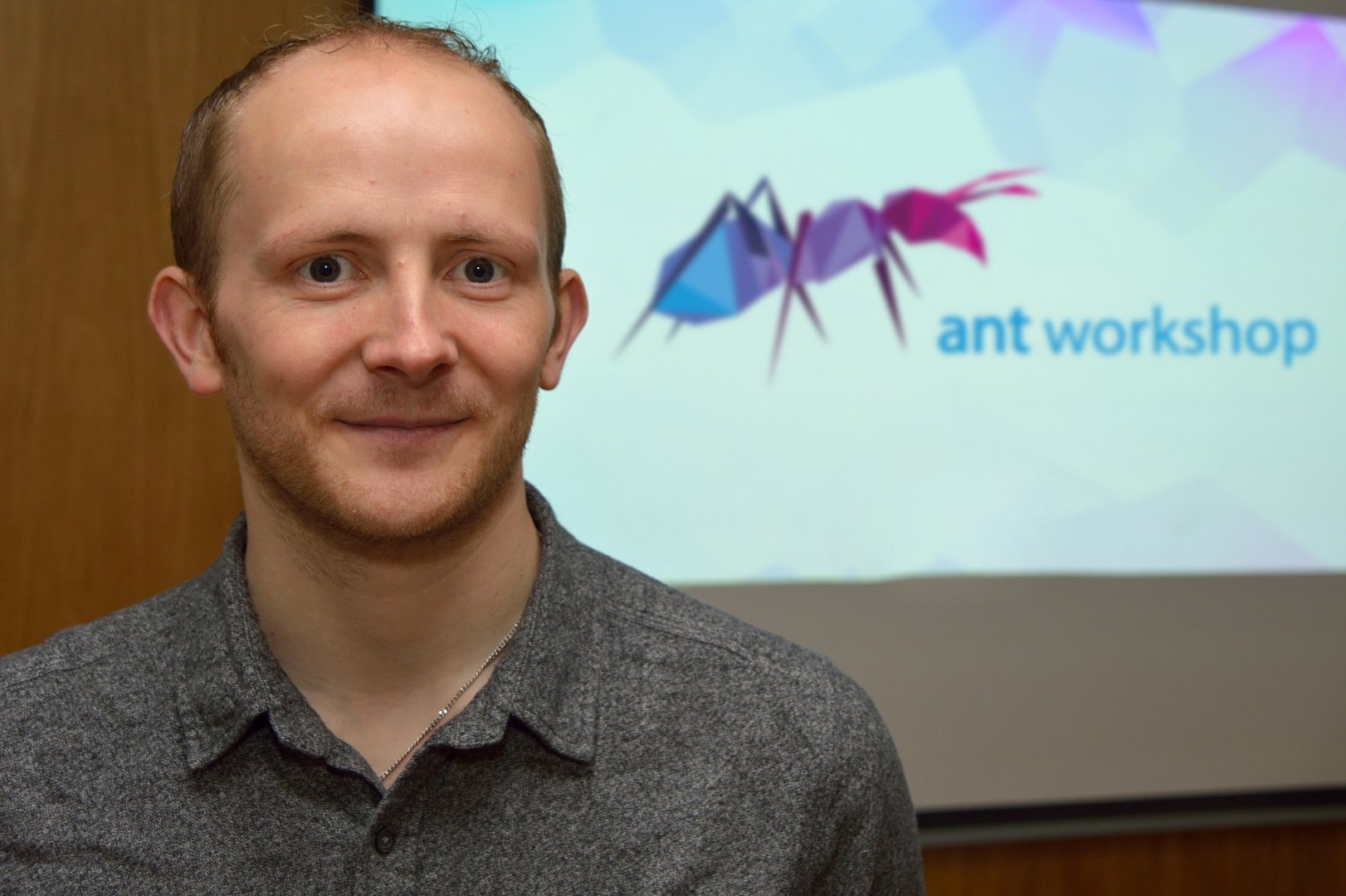 Chroma Ventures, the investment arm of Dundee-based 4J Studios, invested a seven-figure sum in the games firm, allowing it to "devote more time and resource" to developing Dungeon Golf.
Chris Van der Kuyl, principal of Chroma Ventures, said:
"Tony is an experienced and highly talented designer who has gathered an exceptional team around him to deliver great content across multiple platforms.

"We love their work and the quirky sense of humour that runs through the games they develop. They make games most parents would be happy for their kids to play and that they could find themselves drawn into quite quickly too.

"Having a brilliant concept for a game is just the start. Studios need time and space to focus fully on developing those unique ideas and making them the best they can be. We hope this investment will allow Tony and his team to concentrate on this project and we can't wait to watch it take shape."
The studio also plans to employ two full-time staff members, as well as additional freelance talent to supplement an existing team of eight developers.
Paul Durrant, CEO and Founder of the UK Games Fund, said:
"It's great to see the strength of the Scottish investment ecosystem at work with this deal and the sectoral expertise of Chroma combined with Ant Workshop's creativity will lead to further great original UK IPs. This type of progression is exactly what the UK Games Fund is intended to generate"
Find out more about Dungeon Golf here.