The companies selected to receive funding from the UK Games Fund's Pitch Development Programme have been announced today.
All eight participating companies enrolled in the programme designed to refine and improve their pitching skills over the summer and were awarded £5,000 each to produce a playable demo have gone on to be funded by the UK Games Fund.
The Pitch Development Programme companies showcased their projects at EGX earlier this year, creating vital opportunities for all-important feedback. Enrolment on the Programme culminated in a face-to-face pitch to the UK Games Fund, with each company pitching for funding of up to £25,000.
Katie Nelson, founder of Blueprint Digital Media, said:
"We were extremely fortunate to be selected to join the Tranzfuser 2016 competition. Although we didn't win, the experience gave us the head start we needed; we set up our company (Blueprint Digital Media) and got about building a sustainable games development studio.

Earlier this year, we found we were successful in our application to join the Pitch Development Programme. We were delighted to get involved with the UK Games Fund community again and have made lifelong friends from the other teams from the programme. Our time with the UK Games Fund has been one of the best experiences of our lives and has motivated and encouraged throughout."
The hard work by each company on the programme, the spirit of community cooperation and the impact of the exposure to public-feedback at EGX – coupled with the impact of the Programme – proved to be so effective that all eight participating companies secured UK Games Fund grants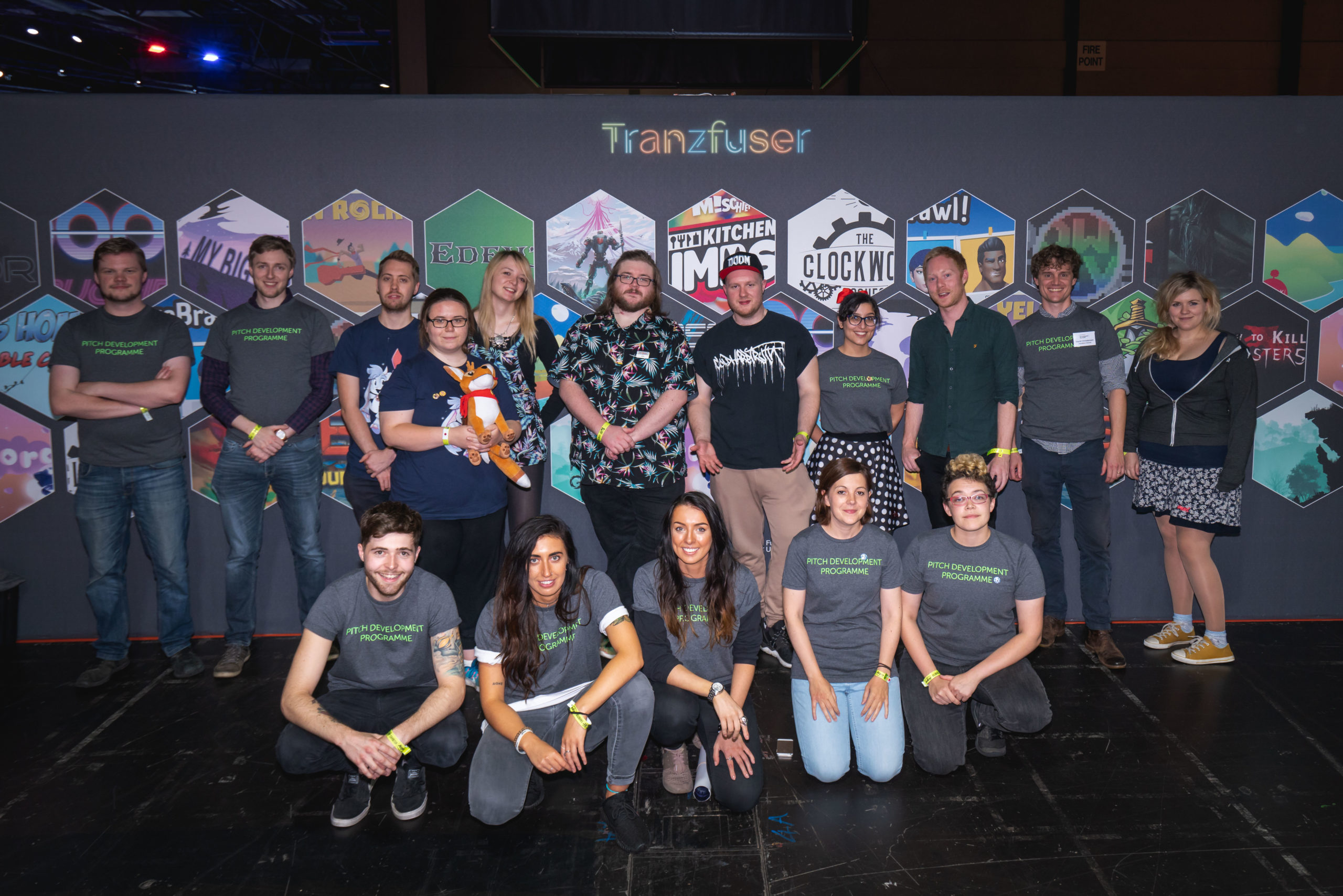 Grant awardees from the 2018 Pitch Development Programme:
Paul Durrant, Director of UK Games Fund, said:
"Running the Pitch Development Programme has been a tremendously valuable learning experience for UKGTF. Feedback regarding the value of the PDP experience from the supported companies has also been highly positive.

We've been inspired by all of their hard work and dedication, enabling them to transition from very early stage projects at the application stage to full prototypes due for completion early in 2019."