PRESS RELEASE
UK Games Talent and Finance CIC (UKGTF), the non-profit company behind the UK Games Fund and Tranzfuser programmes, has stepped in to provide additional support for this year's graduating games students affected by the pandemic.
Most UK students have found their universities and student halls closing around them and teaching switched to on-line delivery. With assessment deadlines disrupted and graduation ceremonies cancelled many have also suffered the loss of income from part time work or had to give up jobs near the campus because of returning home early.
"We are in significant danger of putting the prospects of an entire cohort of games graduates, across the length and breadth of the country, on hold"
says Paul Durrant UKGTF founder
"In our creative sector, with its reliance on talent, that's something we can ill-afford to do."
Many careers fairs and "milk rounds" by large employers have also been postponed as well as degree shows being cancelled or going online.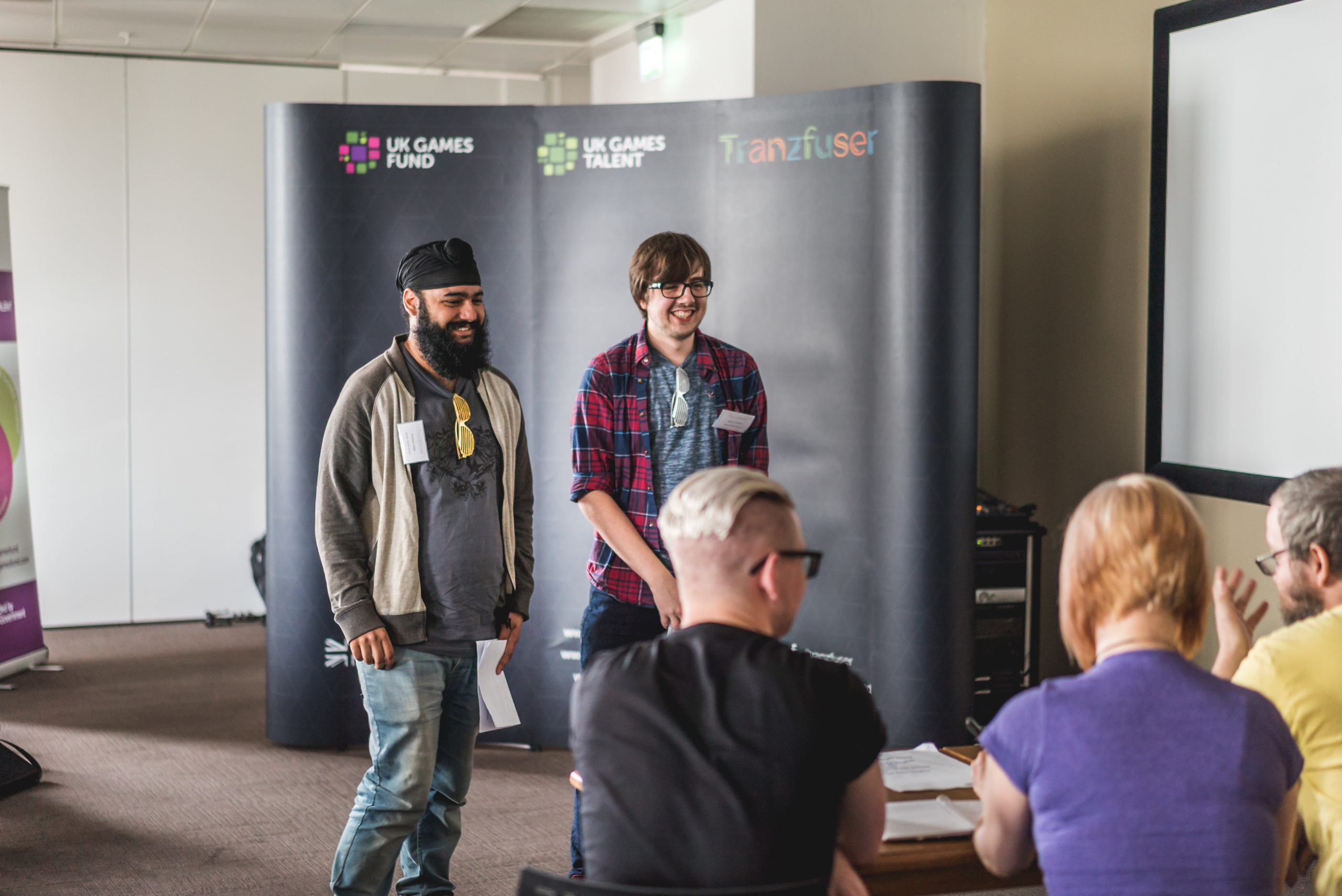 With UK Government support, UKGTF is expanding the capacity of its summer Tranzfuser graduate programme, supporting applications from dispersed teams, supplying extra mentoring, organising virtual pitch practice events and showcasing. UKGTF has also developed recognition opportunities for participants minded towards a career rather than founding a games studio with their Games Biz Academy which awards digital badges for achievements during the programme. Restricted travel and work opportunities during the summer mean that participating in Tranzfuser is a fantastic opportunity to use the time productively.
Industry veteran turned games educator Richard Leinfellner, who is a member of UKGTF's advisory group, said
"There's a huge opportunity for games students to turn enforced downtime into a career defining opportunity. A self-isolating world is already starting to realise the beneficial role games are playing in household entertainment. As player communities reach record levels it's crucial that we retain this year's UK graduate talent and turn them from players to creators using this time to enhance their employability."
"Providing real-world experience is a key objective for us."
explains Durrant
"All creative practitioners are judged by their portfolio and how they can account for it. Tranzfuser will provide this year's participants with an end-to-end project with commercial deadlines. We know that employers value such experience from a careers perspective and publishers explore that when evaluating potential new IPs. We're also lucky in being able to tap into the expertise resident in over 100 small studios that we've funded through the UK Games Fund. This community are really keen to give back time to the sector and will help us support the Tranzfuser teams this year."