ProtoPlay 2020 Launched Today
The Tranzfuser 2020 digital showcase – ProtoPlay – has today gone live.  All 27 Tranzfuser teams are featured on the ProtoPlay site, each with their own individual team page that includes a unique short video show reel and links to their playable games where available.
All of the teams have been working over the summer in a dispersed way from remote locations but with the support of the Local Hubs and the UK Games Fund network of Community Contributors (all based right across the UK) they have successfully created playable demos, many of which are included as part of ProtoPlay.
A big part of the showcase is our live stream element, ProtoPlay Live; over the course of the opening weekend of ProtoPlay our streaming team will be working with the Tranzfuser teams to demo the games and talk to them about their Tranzfuser experiences.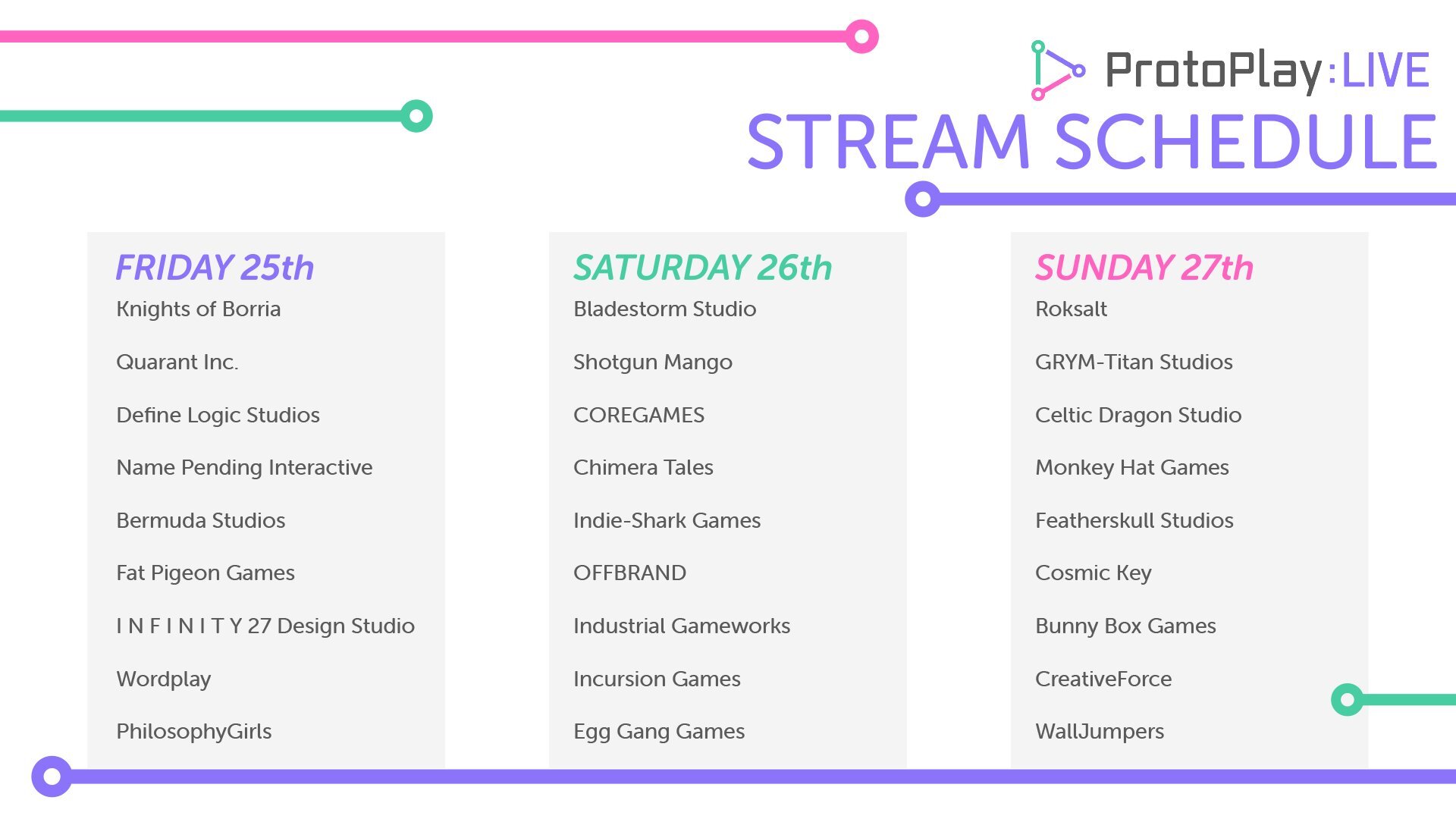 As with every year of the Tranzfuser competition, eligible teams will be able to pitch for further support from the UK Games Fund should they be invited. As announced way back in March, we want Tranzfuser 2020 to be a launchpad for success for as many talented graduate games developers as possible.
With that in mind, ProtoPlay includes a unique Tranzfuser Careers element for those teams looking to continue their game development career beyond the competition with an exclusive Games Jobs Live event (for Tranzfuser teams only).
To find out more about this year's teams and their games, visit the ProtoPlay website now!
ProtoPlay runs from today (Thursday 24th September) – Thursday 1st October.