Best of the UK gaming industry celebrated at the UK Games Fund Awards 2018
The UK Games Fund Awards 2018 in association with DC Thomson Media and 4J studios, took place in Dundee last week at a colourful awards ceremony.
The awards, run by DCT Media Events and UK Games Talent and Finance CIC, are the first of its kind and recognised talent across UK games development sector, celebrating the achievements of the UK's independent games development industry.
Judging took place at DC Thomson's London office on Fleet Street back in September and judges included, Dr Jo Twist (CEO of Ukie), Richard Leinfellner (lecturer at Goldsmiths University), Haydn Taylor (writer for Games Industry Biz), Andy Williams (DC Thomson Media) and Paddy Burns (co-founder of 4J Studios).
The volume and quality of nominees were extremely high, making judging a hard process for the panel. However, after much deliberation, the winners on the night were;
Early Audience Experts
Community Contributor
Deal of the Year
Studio of the Year
Studio Leader
Game Development Genius
Smart Studio
Tranzfuser Award
Tranzfuser Local Hub of the Year
Pitch Development Programme Award Winner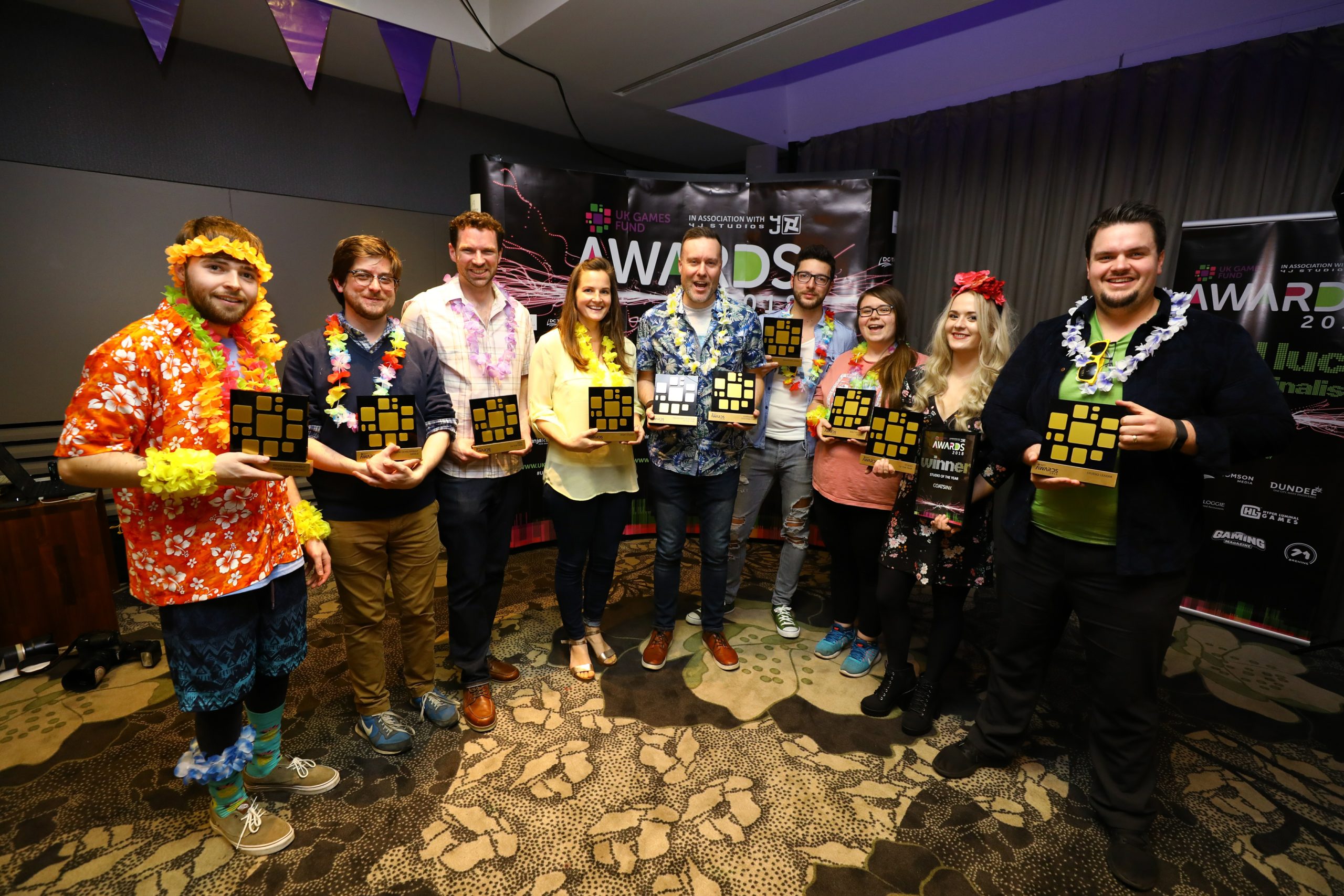 Chris van der Kuyl, Chairman of 4J Studios, said,
"It's amazing to have the awards in Dundee. The government have done a brilliant thing in supporting young talent in the industry as at that level there really is nowhere else for them to go.

"As an established developer myself, to be here among the newest talent is a phenomenal opportunity. Dundee has more games developers per head of population than anywhere else in the world. There's a great spirit in this city so having the first UK Games Fund Awards here is phenomenal."
Around 200 people were treated to a fabulous night at The Apex Hotel marquee, which was full of colour as many chose to wear Hawaiian shirts.
Paul Durrant, UK Games Fund founder, said,
"These awards are truly authentic. Here we are recognising the creative talent within the community who have achieved good things.

"With the V&A including video games in its museum, the city centre is the most concentrated pool of gaming in the world. I can't think of anywhere else that will have as much going on. It's great that the event is in Dundee as the city has so much history and heritage in the industry."