Fifteen companies from across the UK secured further funding from the UK Games Fund after successfully completing the showcasing and final interview stage at this year's EGX.
With thousands of members of the public attending the show, EGX saw our Round 5 companies and Tranzfuser teams showcase their games for four consecutive days. EGX also provided everyone on the stand with the opportunity to pitch for further financial support for the development of their project. The successful companies from Round 5 that have secured funding so far are: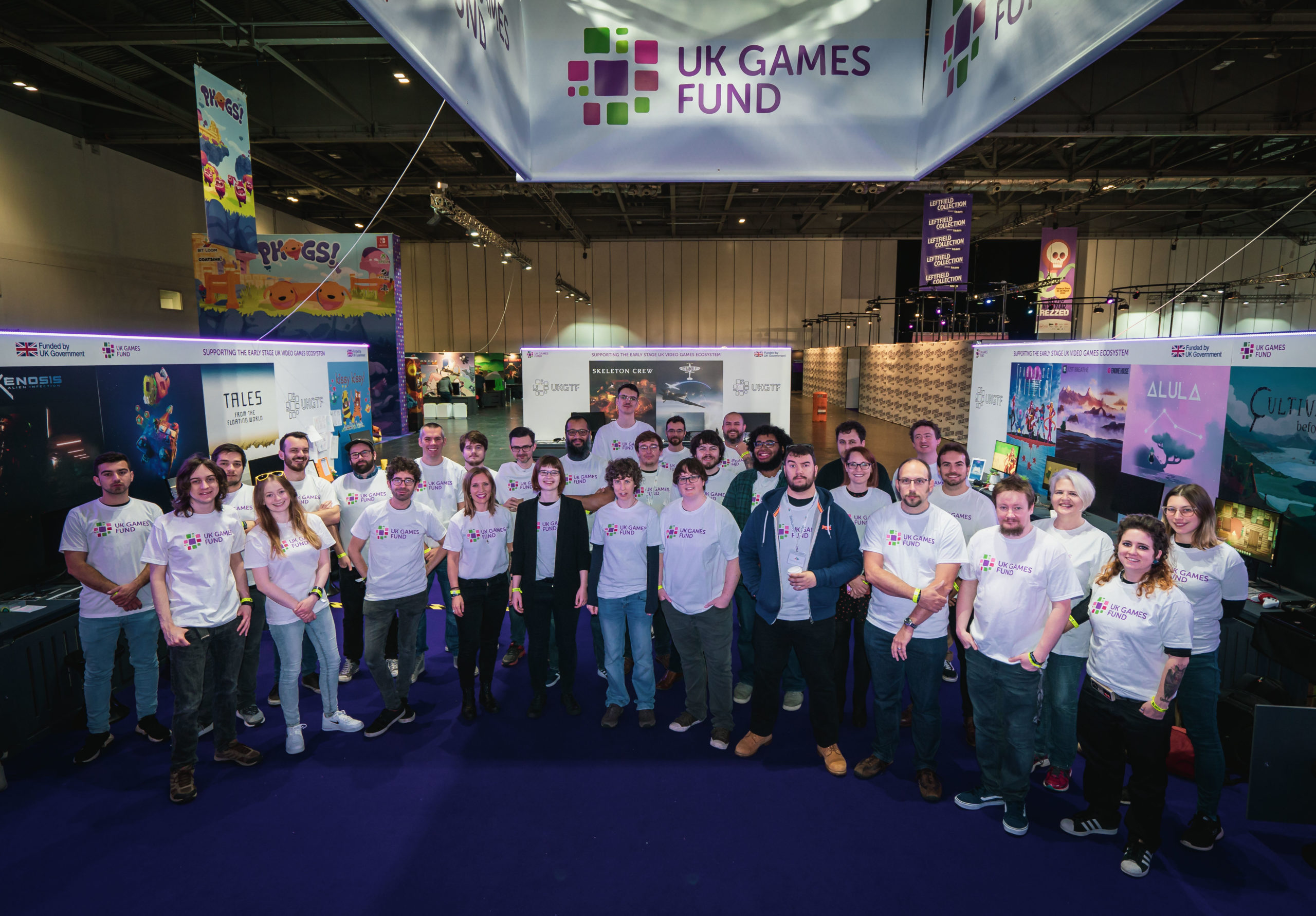 At the outset of Round 5, all companies have received an initial prize of £5,000 to support development of their project over the summer in preparation for EGX. This consumer showcase is the culmination of a series of funding discussions with the UKGTF team and our external reviewers. Now each company selected for funding will receive further funding to continue work on their game.
Alec Meer from Bonzrat said:
"The initial UK Games Fund grant transformed Escape From Citytron from a wild dream into a fully-functioning prototype that wowed the crowds with its robots vs disaster movie concept at EGX, but this second stage grant radically increases what we can do. Now Citytron can truly look and feel like a future-city shape-shifting into a colossal robot, living up to the banner art that's knocked the socks off everyone who's seen it. Once that happens, given the reception so far we're extremely confident of landing a publishing deal and being able to maintain a small-but-mighty UK studio."
Vicky Potts from Whitepot Studios said:
"Being chosen by UK Games Fund for funding will really allow us to take Whitepot Studios to the next level. We're super excited to continue work on Murder At Malone Manor and release it as our first multiplayer title! The funding will allow us to continue to grow and sustain ourselves as a studio, and help bring the Northern Irish game development scene into the worldwide spotlight."
Since launching four years ago, the UK Games Fund has now run five rounds of funding and has supported over 100 companies. Each round has been adapted to better suit the applicants with our offering; from straight forward grants of £25,000 initially to the initial £5,000 award now part of Round 5.
Paul Durrant, CEO at UK Games Fund, said:
"Our extended interview process has proved a real win-win for the funded companies and ourselves. For us it's been great to get to know the applicants over several meetings and see the audience reaction to their game at EGX. For applicants, they've had the experience of our Community Connect event, the UK Games Fund Awards and showcasing at EGX. Their project has been critiqued along the way and that's made the pitches much stronger and we've funded more companies as a result. In addition, our peer to peer support network is thriving from the injection of new talent that has already spent the summer supporting each other and is now ready to reach out to our whole community."
To find out more about the funded companies, click here.